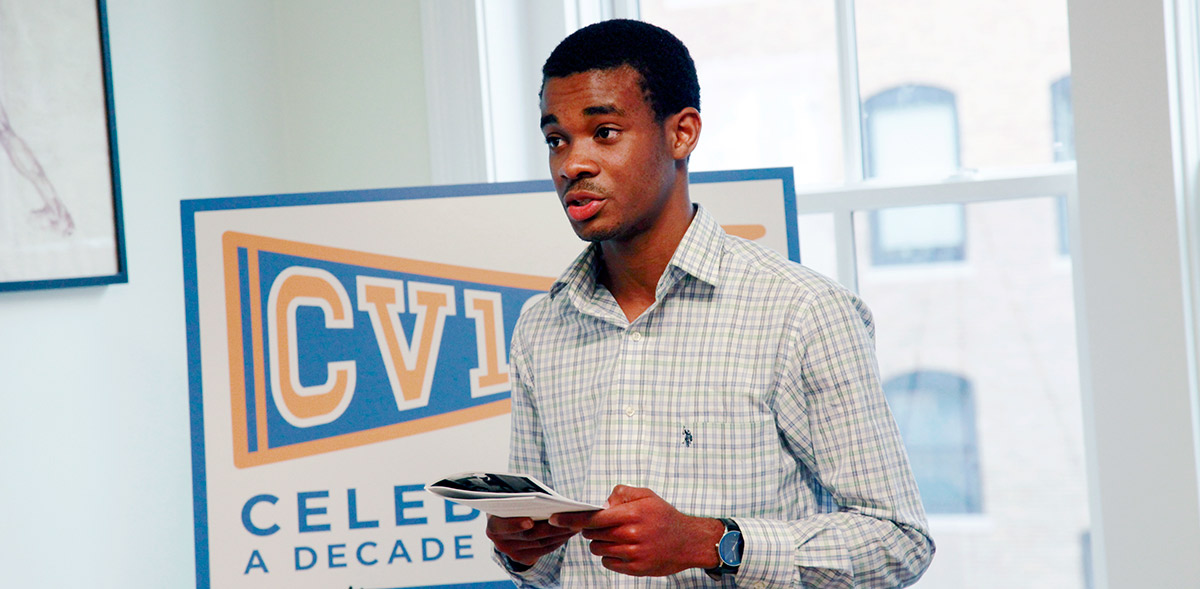 "Our partnership with College Visions was incredibly valuable in the set-up and development of the College and Career department at Blackstone Valley Prep High School. Overall, I am better equipped in my role and the high school is better equipped to have the scholars ready for college because of CV!"
David, College & Career Advisor 
Blackstone Valley Prep
The CV Lab leverages College Visions' expertise to train educators to practice effective college access strategies and guide first-gen students on the path to a college degree.
The CV Lab produces a powerful ripple effect, enabling CV's model to reach thousands of first-gen youth across Rhode Island and beyond. In 2014-15 alone, College Visions trained more than 50 educators from organizations across Southern New England. The Lab provides support on topics including:
Identification of match colleges for low-income, first-generation students
Admissions advocacy and building relationships with colleges
FAFSA completion and affordability
Proactive advising for college success
Are you an educator who wants to be better prepared to guide young people to enter and graduate from college? Do you work with a school or organization that plans to build a college access program? Contact Emily Gonzalez at (401) 490-3996 or egonzalez@collegevisions.org to learn how the Lab can support your work.