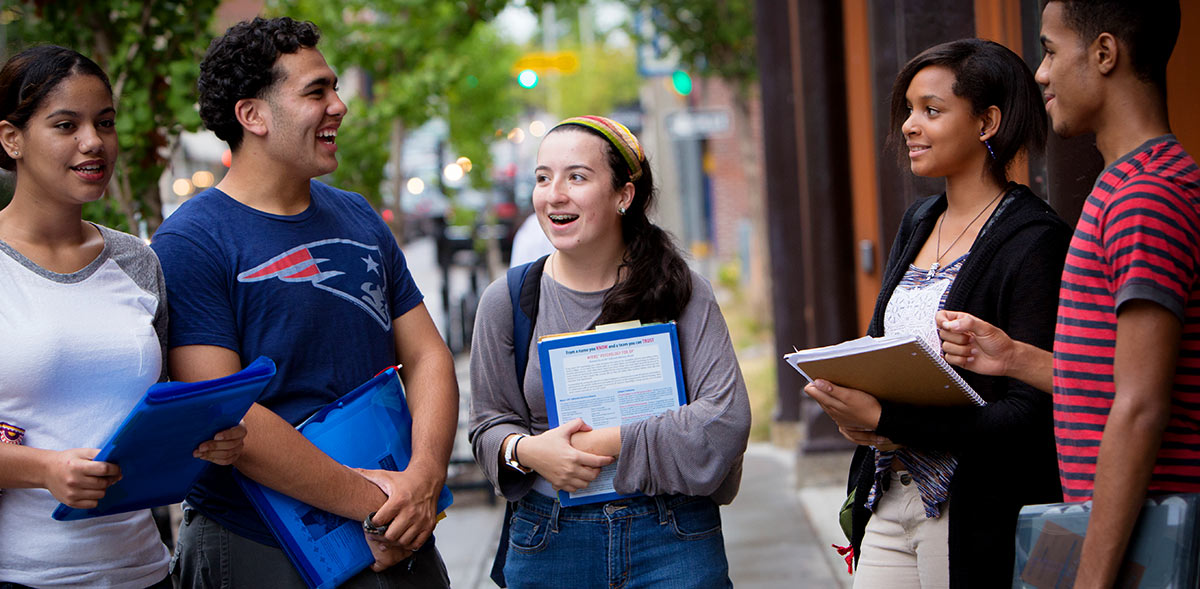 Do you want to go to college, but you don't know how to get there? Are you worried that you can't pay for college? College Visions is a free program that helps students apply to college and then stay in college until they graduate.
We recruit a new class of students each Spring (March & April). If you would like to apply, please click the application link below or to sign up for our mailing list at the bottom of this page to receive news about our information sessions.
Note: Paper applications need to be mailed or dropped off at the College Visions office. Thank you!
COLLEGE VISIONS ACCEPTS STUDENTS WHO:
Are current 11th graders willing to commute to Downtown Providence
Are passing core classes and on track to graduate
Are not participating in other college-access programs, including ETS, The College Crusade, Upward Bound
You must also meet at least one of the following criteria:
Your parents/guardians do not have a Bachelor's degree from the US
You qualify for free or reduced lunch at school
Questions? Please contact us at collegevisions@collegevisions.org or (401) 490-3996.