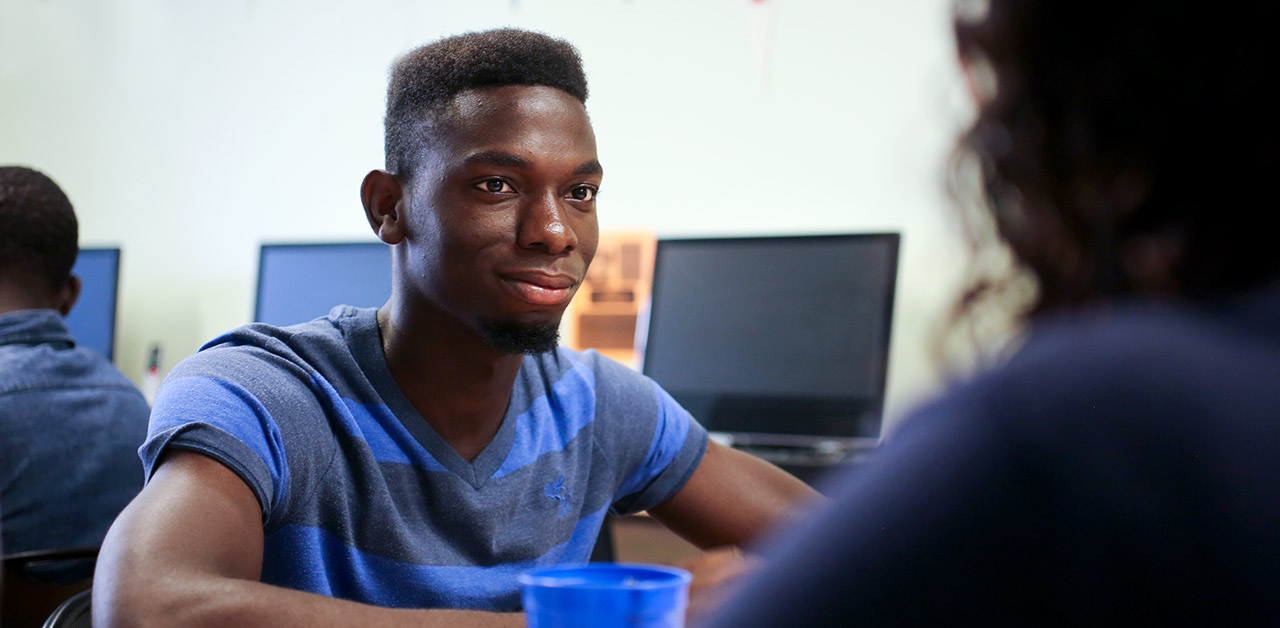 "Having continuous support from your advisor while in college is so useful. Knowing there's someone who believes in you is very uplifting, and a great reminder of why you are choosing the path that you are. It also reminds me that people are giving their time to me, so when I get older I need to give back."
Kenysha, Salem College '16
Participants in the Kolajo Paul Afolabi* College Success Program (CSP) are college students and graduates of our College Access Program (CAP). With continued support throughout college, our students are shattering the odds.

Our Outcomes | The goal of College Visions is for every participant in our program to earn a college degree. With the support of the CSP, 65% of College Visions students earn a degree within six years of college enrollment, which is more than three times the national average for low-income, first-generation students.
The Need | Between 2010-2014, the median income for a RI bachelor's degree recipient was $52,493, but just $30,757 for a high school graduate. During the same period, the unemployment rate for Rhode Islanders with a bachelor's degree was just 4.2%, compared to 10% for those with only a high school diploma.

*The College Success Program is named in honor of Kolajo Paul Afolabi, who passed away unexpectedly in 2011. Click here to read more about Kolajo and his time as a volunteer, donor, and Board member at College Visions.