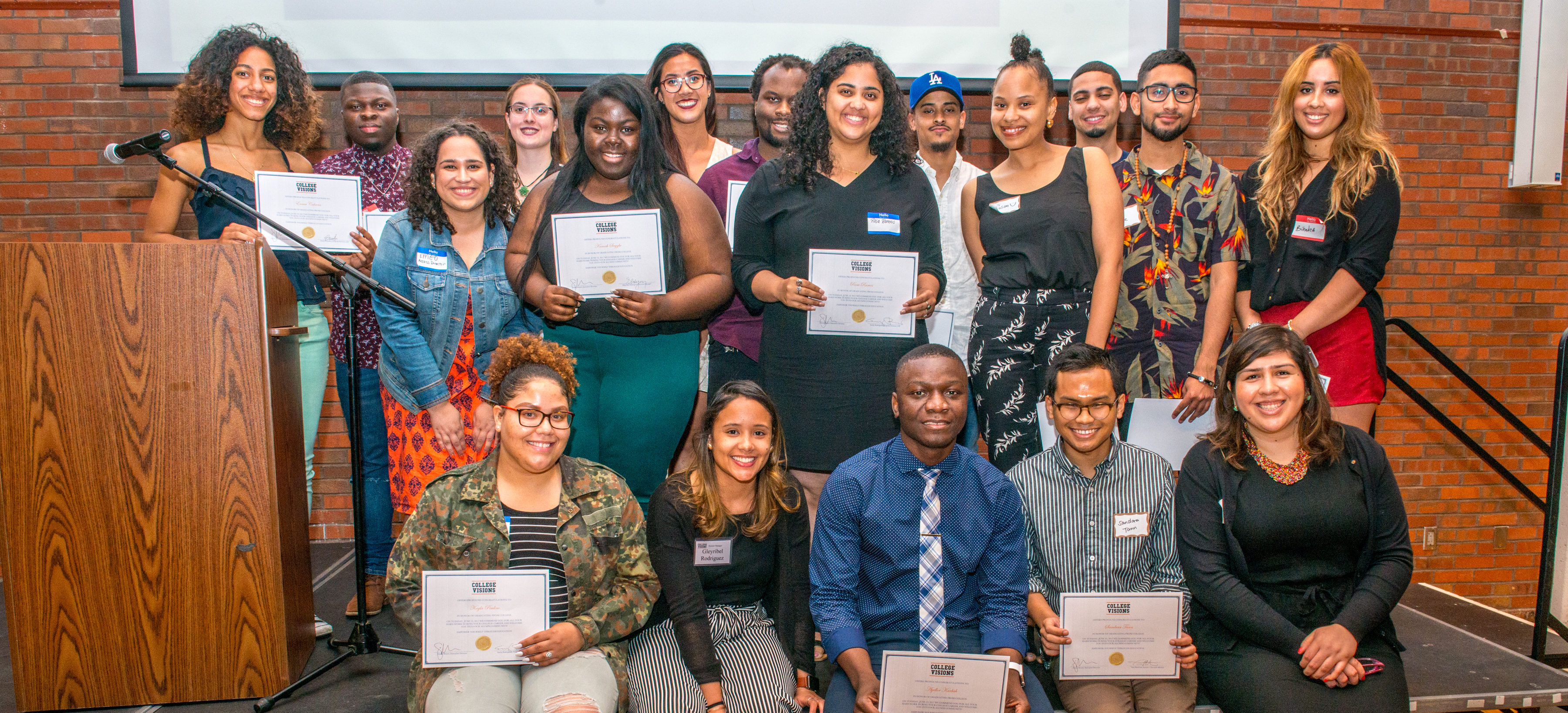 "Being a first-generation college graduate means making history. CV has played a significant role in my educational journey in countless ways. They helped me understand the college admissions process and the fundamental aspects of going to college. Receiving care packages and phone calls from my CV advisor during exams made me realize that I wasn't only part of the College Success Program, I was part of a family. My journey could not have been possible without CV."
Ayellor Karbah, Guilford College '17
Participants in the Kolajo Paul Afolabi* College Success Program (CSP) are college students and graduates of our College Access Program (CAP). With continued support throughout college, our students are shattering the odds.

Our Outcomes | The goal of College Visions is for every participant in our program to earn a college degree. With the support of the CSP, 68% of College Visions students earn a degree within six years of college enrollment, which is more than three times the national average for low-income, first-generation students.
The Need | Between 2009-2011, the median income for a RI bachelor's degree recipient was $51,157, but just $29,828 for a high school graduate. During the same period, the unemployment rate for Rhode Islanders with a bachelor's degree was just 4.1%, compared to 12.1% for those with only a high school diploma.

*The College Success Program is named in honor of Kolajo Paul Afolabi, who passed away unexpectedly in 2011. Click here to read more about Kolajo and his time as a volunteer, donor, and Board member at College Visions.