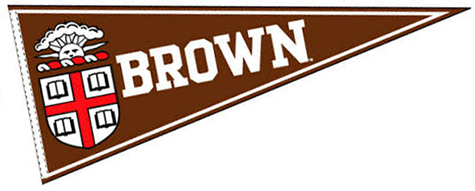 Emily Gonzalez
College Access Program Director
Emily "EmGo" Gonzalez is a proud native of the Boogie Down Bronx and first generation college graduate of Brown University '13, where she studied Education with a focus on Human Development. Working at CV makes her reminisce on her college application experience, owing much of her success to the push from her advisors at the Oliver Scholars program in New York. She hopes to pay it forward by actively supporting CV students and alums along their college and career journeys, too. #TEAMCV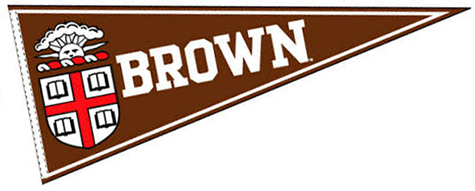 Emily Rodriguez
College Success Program Director
Born and raised in Los Angeles, Emily relocated to the east coast to study at Brown University. Upon graduating in 2009 with a degree in Latin American and Carribbean Studies, Emily spent two years working as a College Adviser at Woonsocket High School with the National College Advising Corps. Despite missing sunny California, Emily traded her sunnies and shorts to obtain her masters in Urban Education Policy at Brown University. She is excited and proud to now be the College Success Program Director at College Visions, an eight-year resident of Rhode Island, and an avid fan of sledding, blizzards, and coffee milk.
Joshua Greenberg
Operations Manager
Joshua hails from New Jersey, and loves the similarities between his home state and that of Rhode Island: most notably population density and environmental stewardship. He recently completed his masters in teaching at Rhode Island College, holds a master's degree in Environmental Studies from the University of Pennsylvania and a BA from Rutgers in Religion. He has experience in public schools in Providence, Philadelphia and New Jersey. Joshua is also a songwriter and musician and lives in Pawtucket with his family.

Moira Hinderer 
Development Director
Moira grew up in New Hampshire. She is a proud graduate of Mount Holyoke College and the University of Chicago. She comes to College Visions from Johns Hopkins University. Moira is delighted to return to New England and once again be close to the ocean. In her non-work life, she loves spending time with family, cooking (ask her about her kimchi experiments), and checking out donut shops.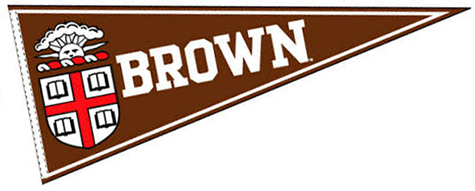 Simon Moore
Executive Director; Founder
Simon was born and raised in Providence, attended Providence public schools, and earned a BA from Brown University. After college, he lived in New York City where he was a classroom teacher before becoming the inaugural college advisor at Banana Kelly High School. He also served as Dean of Students at Breakthrough Providence for three summers. Since founding College Visions in 2004, he has been honored as a Bank of America Local Hero ('11), Providence Phoenix Local Hero ('11), Rhode Island Foundation Fellow ('13), and White House Champion of Change ('15). Simon is a fanatic tea drinker, half-heartedly collects records, and loves competitive games, especially basketball and Boggle.

Monephia Nembhard
Development Associate
Monephia was born in Jamaica, but raised in Providence, RI. She graduated from Classical High School and moved on to attend the University of Rhode Island. There she earned her Bachelor's in Psychology and minored in Anthropology. During that time, Monephia got to intern with UCAP and spent a summer as an AmeriCorps VISTA with NWBRV. In her free time, she enjoys drawing, painting, discovering new music, and spending time with family and friends. Monephia is beyond excited to be part of the CV team and can't wait for her story to unfold.

Gleyribel Rodriguez
Success Manager
Gleyribel is a College Visions alumni ('08) and a URI graduate where she received her Bachelor's degree in Sociology with a focus in Criminal Justice. She is the first in her family to graduate from college and hopes to lead her younger brother in the same direction. Having attended Providence schools, she knows how important it is for our community to make its way into the higher education world and joining the CV team has allowed her do just that.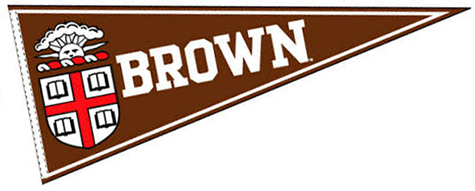 Francesca Zetar
Access + Success Manager
Francesca grew up in Hollywood, CA and is the first in her family to graduate college. Her high school college counselor, Upward Bound advisors and other supportive people played an integral role in her acceptance to Brown University. Their support inspired her to join College Visions in 2012 as an AmeriCorps VISTA college advisor. She feels honored to be part of Team CV and each day looks forward to supporting students on a path to a college degree. Francesca enjoys sharing and eating home baked goods, burning calories at the Y or playing soccer, and loves all things pink.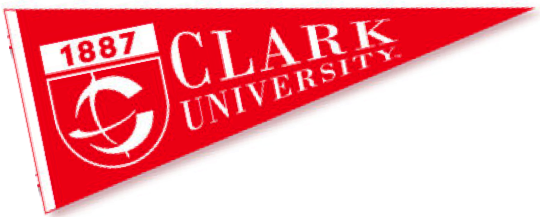 Tina Meetran
Access + Success Advisor
Tina is a proud First Generation Laotian-American born and raised in Providence, RI. She was raised by two strong immigrant parents, who taught her the values of love, hard work and education, which continues to drive her in her aspirations today. After graduating from Classical High School ('11), she moved to Worcester, MA to attend Clark University where she received her B.A. in International Development and Social Change with a Concentration in Migration and Culture ('15). She continued her education at Clark University and received her M.A. in Community Development and Planning ('16). Her personal experiences, involvement in non-profits and liberal education have inspired her to be a community activist and strong supporter of young people. She is super excited to be part of the CV team; an inspiring team of individuals who work with strength, passion, and compassion to empower youth towards success.
Soumangue Basse
Senior Auditor, Citizens Bank
Nancy Fisher Chudacoff
Cameron & Mittleman
Garfield Davidson
Financial Advisor, Valic Financial Advisors
Sara Enright
Vice President of Student Affairs, Community College of Rhode Island
Michael Fournier
Chief Strategy Officer (Retired), YMCA of Greater Providence
Heather Hudson
Interim Executive Director, Rhode Island Governor's Workforce Board
Jael Lopes
Director of Strategic Partnerships, Providence Public School Department
Alexandra Moffatt, Vice-Chair
Domestic Violence Advocate, Domestic Violence Resource Center of South County
Timothy Monroe, Chair
Executive Director of Development, Rhode Island School of Design
Simon Moore, Ex Officio
Executive Director, College Visions
Deborah Obalil
President & Executive Director, Association of Independent Colleges of Art and Design
Joshua Rodriguez
Community Partnership Coordinator, Swearer Center for Public Service at Brown University
Alumnus, College Visions
Cindy Umanzor
Project Manager, Pro-Change Behavior Systems
Emmanuel Ventura-Urena, Treasurer
Commercial Banking Risk Specialist, CItizens Bank
Alumnus, College Visions
Jennifer Wood
Deputy Secretary-General Counsel, RI Executive Office of Health and Human Services
 Rafael Zapata, Secretary
Associate Vice-President/Chief Diversity Officer, Providence College