Susan Anderson
College Success Program Director
Susan was born in The Bucket (Pawtucket, RI) and raised in Providence, RI. A graduate of Classical High School, she transferred from Salem College to CCRI and graduated with a double major in Communications and Community Health & Wellness from Rhode Island College. Susan is a College Visions Alumna ('17) and is thrilled to be a College Success Advisor at CV helping other college students stay on track and earn a college degree. Susan enjoys spending her free time with her daughter Zen, food shopping and making healthy and nutritious meals, and studying the Bible with her sisters.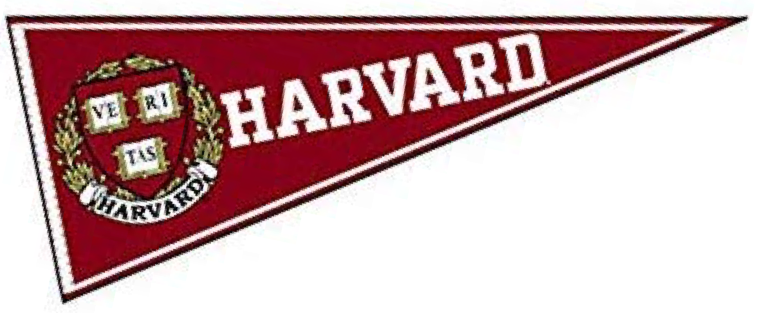 Charity Barros
College Access Advisor
Charity grew up in New Jersey. She studied Sociology and Ethnic Studies at Harvard College, where she was a proud member of the First Generation Student Union (#PrimusPride). Through the FGSU, she advocated for Harvard's first pre-orientation program for marginalized students, including first-generaion and low-income students. Her studies of sociology and her own experience in education led her to seek more solutions to educational inequality, and her search led her to College Visions. Charity is excited to join CV in its mission to empower students and advance access to higher education. Outside of work, she is usually figuring out "adulting," learning to cook, and practicing photography.

Ashley Davis-Reed
College Success Advisor
Ashley was born and raised in Philadelphia, PA. From a young age, she was always drawn to mentoring and working with youth. Her love of learning different cultures drove her to get a Bachelor's in East Asian Studies at Haverford College. After getting her degree, Ashley taught English in Japan through the Japan Exchange and Teaching (JET) Program. When she returned to the states, she wanted to continue working in education in a way that has a positive social impact. She got involved with college access and success work, which brought her to College Visions. Ashley is thrilled to join the College Success team and make a difference for other first-generation students. In her free time, she enjoys exploring new places, baking, drawing, watching anime, and eating good food.
Joshua Greenberg
Deputy Director
Joshua hails from New Jersey, and loves being so close to swimmable water! Joshua holds a Masters in teaching from Rhode Island College, another in Environmental Studies from the University of Pennsylvania and a BA from Rutgers in Religion. Joshua has teaching experience in in Providence, Central Falls, Philly and New Jersey public schools. Outside of being a part of this amazing organization, Joshua loves making music, cooking, craft nights, and reading next to their daughter Ida.
Joshua deeply appreciates contributing to the way College Visions walks the talk, and empowers our students and staff to challenge and change the power dynamics in Rhode Island and beyond.

Moira Hinderer
Acting Co-Director
Development Director
Moira grew up in New Hampshire. She is a proud graduate of Mount Holyoke College and the University of Chicago. She comes to College Visions from Johns Hopkins University. Moira is delighted to return to New England and once again be close to the ocean. In her non-work life, she loves spending time with family, cooking (ask her about her kimchi experiments), and checking out donut shops.

Monay McNeil
College Success Advisor
Monay was born and raised in Providence, RI. They took the scenic route through college, attending 5 institutions (one being a school abroad). They eventually earned a degree in Film Studies from Rhode Island College. Monay is an alum of College Visions and is excited to share their perspective now as an advisor. Monay enjoys gardening, crocheting, and is learning how to sew.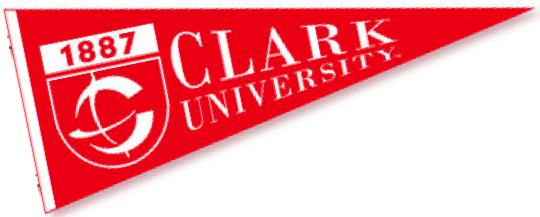 Tina Meetran
Acting Co-Director
College Access Program Director
Tina is a proud First Generation Laotian-American born and raised in Providence, RI. She was raised by two strong immigrant parents, who taught her the values of love, hard work and education, which continues to drive her in her aspirations today. After graduating from Classical High School ('11), she moved to Worcester, MA to attend Clark University where she received her B.A. in International Development and Social Change with a Concentration in Migration and Culture ('15). She continued her education at Clark University and received her M.A. in Community Development and Planning ('16). Her personal experiences, involvement in non-profits and liberal education have inspired her to be a community activist and strong supporter of young people. She is super excited to be part of the CV team; an inspiring team of individuals who work with strength, passion, and compassion to empower youth towards success.

Monephia Nembhard
Development Associate
Monephia was born in Jamaica but raised in Providence, RI. She graduated from Classical High School and moved on to attend the University of Rhode Island. There she earned her Bachelor's in Psychology and minored in Anthropology. During that time, Monephia interned with UCAP, spent a summer as an AmeriCorps VISTA with NWBRV, and remained connected to CV as an alumnus of the program. Currently, her creative expression occupies most of her free time; she draws, paints, and crochets for her brand, Prolific Fruits.

Khody Nokeo
College Access Advisor
Khody was born and raised in Providence, RI. As the child of two immigrants and a product of Providence Public Schools, he knew access to higher education was one of his only ways to make something of himself. He chose to further his education here in his home state, at the University of Rhode Island, where he graduated with a dual degree in Public Relations and Textile Merchandising. Throughout the past few years, Khody has worked for nonprofits like City Year Los Angeles, City Year Providence, and Brown University's College Advising Corps. Serving to a cause greater than himself has become not only a passion but a priority to him. He looks forward to bringing perspective, experience, and familiar narrative to College Visions every day through committing to service, outreach, and strengthening our communities here in Rhode Island.
EXECUTIVE DIRECTOR POSITION
College Visions is a dynamic non-profit organization with a dedicated staff of 10 and an inclusive, energetic, supportive, and challenging work environment. CV has an outstanding record of success and ambitious plans for growth and sustainability.
College Visions is looking for an Executive Director to lead College Visions forward into the next decade. The ideal candidate will be an individual with a deeply rooted belief, demonstrated through the candidate's prior work and actions, that the low-income, first-generation students that CV advocates for and serves both deserve the opportunity to attain a higher education degree and are eminently capable of doing so.
For additional information, please contact: Michelle Kolev, OperationsInc. at mkolev@operationsinc.com
Mary Grace Almandrez
Associate Vice President and Chief Diversity Officer,
University of Rhode Island
Soumangue Basse, Vice Chair
Senior Auditor, Citizens Bank
Ebony Bridwell-Mitchell
Associate Professor of Education, Harvard Graduate School of Education
Shamika Cameron
Director of Undergraduate Admissions Recruitment,
Office of Undergraduate Admissions, Roger Williams University
Nancy Fisher Chudacoff
Of Counsel, Cameron & Mittleman
Moira Hinderer, Acting Co-Director
Development Director, College Visions
Osvaldo Jose Marti
Head of Lower School, Moses Brown School
Jaretta Konneh
Director of High School Initiatives, Providence After School Alliance
Ivette Luna, Secretary
Lead Consumer Engagement Specialist, Blue Cross & Blue Shield of Rhode Island
Tina Meetran, Acting Co-Director
College Access Program Director, College Visions
Deborah Obalil, Chair
President & Executive Director, Association of Independent Colleges of Art & Design
Julio Reyes
Program Director, Undocumented, First-Generation College and Low-Income Student Center, Brown University
Grant Porter, Treasurer
Senior Consulting Manager, Finance and Analytics Conduent
State Healthcare, Rhode Island Executive Office of Health & Human Services
Pegah Rahmanian
Unity Center Director, Rhode Island College
Cassandra Richter
Retired High School Teacher
College Visions Volunteer
Joshua Rodriguez
Community Partnership Coordinator, Swearer Center for Public Service at Brown University
Alumnus, College Visions
Cicily Shaw
Director of College Counseling, Boston Trinity Academy
Cindy Umanzor
Outcomes Research Associate, Optum
Emmanuel Ventura-Urena
Commercial Real Estate Underwriter, Citizens Bank
Alumnus, College Visions
Jennifer Wood
Executive Director, Rhode Island Center for Justice
Joshua Wynn
Sr. Application Analyst, Lifespan