We are honored to welcome three community members to the hardworking College Visions Board! Welcome, Kirtley Fisher, Bridget Mullaney, and Carlos Then.

---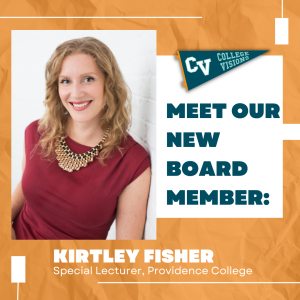 Kirtley Fisher
Kirtley grew up in Newport, headed down to Atlanta to attend Emory University, and after college moved to D.C. where she worked for Rep. Jim Langevin, working on issues including education and economic development. She came back up north to get her Master's in Education from the Harvard Graduate School of Education, focusing on systems change and implementing innovative concepts, and then worked at BIF in Providence. She then was the Associate Chief of Staff at RIDE, and most recently, campaign manager for her friend Joy Fox's Congressional race. She is a Special Lecturer at PC's School of Continuing Education, teaching the leadership and diversity course.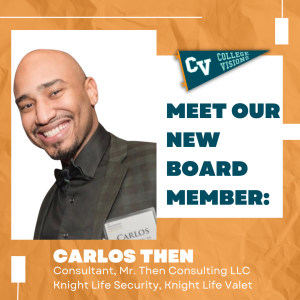 Carlos Then
Carlos Ariel Then was born on March 10th, 1991 in the Bronx, New York. He was raised in Providence Rhode Island and graduated from the University of Rhode Island with a degree in Applied Economics and International Relations. He specializes in coaching and empowering Millennials & Business Owners alike, to lead higher levels of financial aptitude filled with resources and positive mindsets, all while implementing better money habits.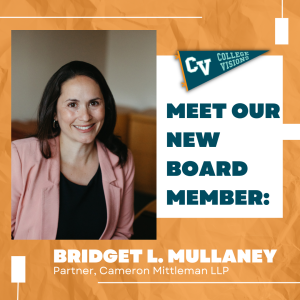 Bridget L. Mullaney
Bridget is a Partner at Cameron & Mittleman LLP, who focuses on sophisticated estate planning for individuals and families, as well as trust and estate administration and gift and estate taxation. She is graduate of Providence College and the Catholic University of America School of Law. In her free time, she enjoys spending time with her husband and children on the sports field, ski slopes or the beaches of Cape Cod.