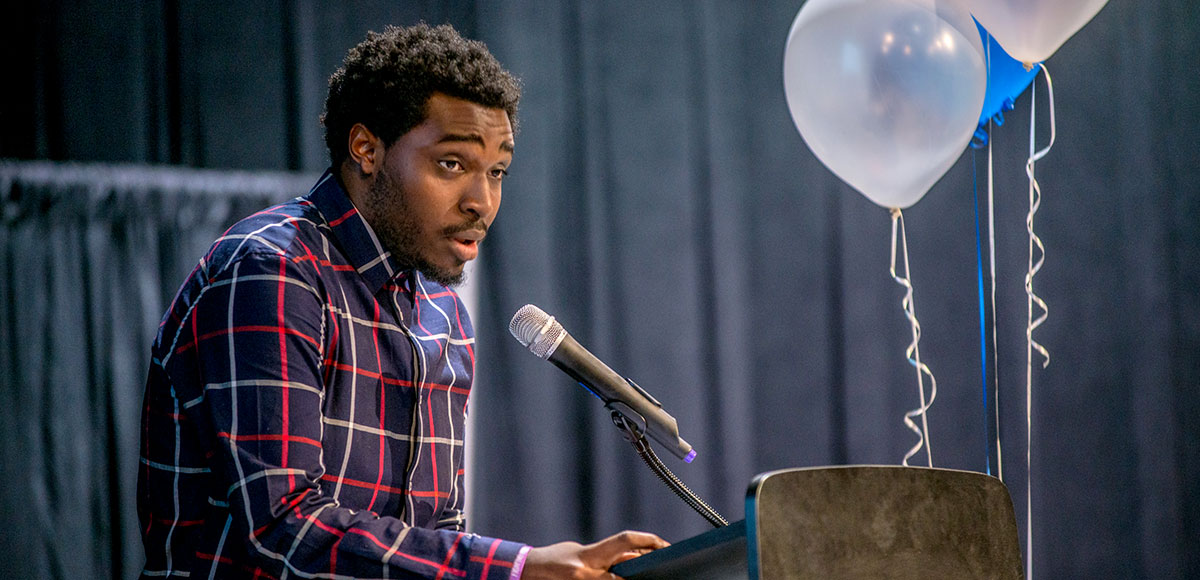 "Now that I've graduated, I work with high school students here in Providence on the college application process through the College Advising Corps at Brown University. I'm really enjoying it so far."
Why did you join College Visions as a 12th grader?
I got involved with CV through Youth In Action. The two organizations have a great connection and without my involvement with YIA I may have never applied to CV.
Describe a favorite CV memory.
Fun memories were probably the times spent in the office with my advisor Deb. I made it difficult for her to track me down and get me in her office, but whenever she did it was a great time. It was always constructive and fun.
How did you end up choosing the University of Rhode Island?
Money was a big factor when I chose URI. I got into a few other schools, but they left large gaps in my financial aid package. I also knew I wasn't ready to leave home for the most part, and URI was far but not far enough to keep me away from home.
What was your college experience like?
College was incredible. I've grown and changed in such a short period of time and it's because of my experience at URI. It wasn't until junior year that I really got involved on campus. I joined the Executive Board for UHURU SASA, I went on school-sponsored trips to Ghana and New Orleans, I planned One Love Weekend, and I learned a lot about myself. I can't imagine who I would be if I went to a different school. I love URI and all I've gained from it.
What are you doing now that you have graduated?
I am currently working for the College Advising Corps located at Brown University. I work with high school students at Hope High School here in Providence on the college application process. So I'm helping with SAT registration, FAFSA financial aid forms, and college essays and applications. I'm really enjoying it so far.
What else do you want the world to know?
I want to thank CV for their help in high school and after. I really expected the relationship to end after high school, but it's continued in a great way through the College Success Program. I hope to work more with CV in the future providing my services whenever I can. Also, to students, as annoying as the process may seem it would be a million times worse without the great people at CV.
---
KABIR graduated from the University of Rhode Island in 2014.