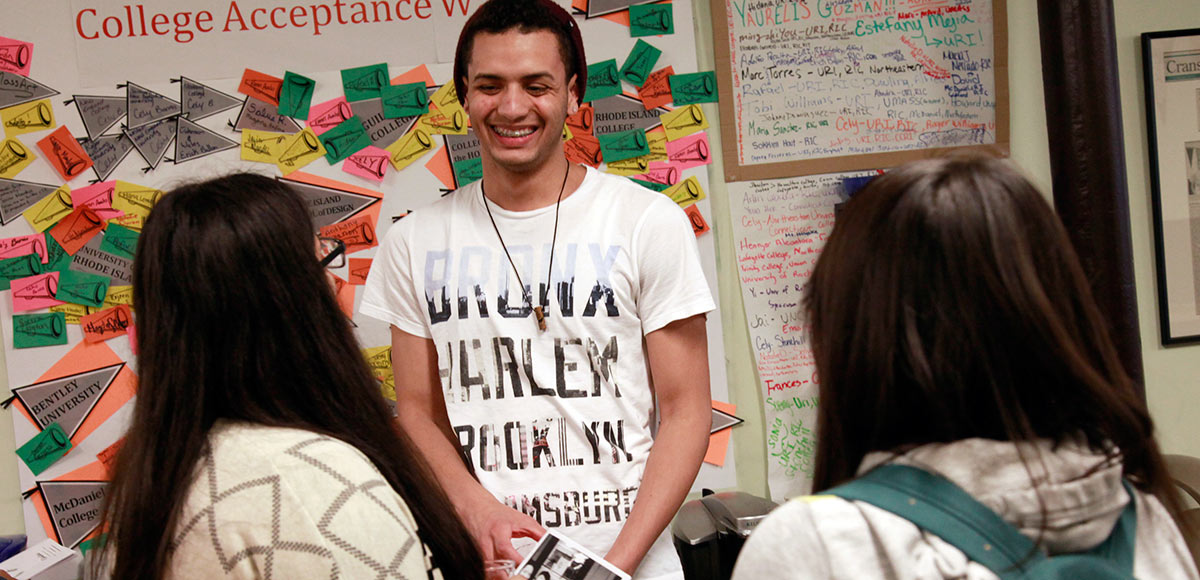 "I had never set foot on an actual college campus before so everything was new to me."
What were your favorite parts of College Visions as a 12th grader?
Ahh there's so many where do I even start!? I'd like to say that the college trips were both fun and meaningful. For example, when visiting RIC, I was able to meet other CV students, who I may or may not have met before, who are interested in going to the same school as me. I love being with CV! It's a place where people can still joke around and enjoy themselves, but at the same time can act professional and get their work done as needed.
At the time of the visits, I had never set foot on an actual college campus before so everything was new to me, as it was for many other CV students. I was able to shadow Scarlet, who is also in CV, in her drawing course. This class made the entire trip; the teacher allowed me to participate in the still life that they were sketching. About 15 minutes into the drawing, I received small recognition from the teacher, which completely caught me off guard! I like how RIC is a small campus and how easy it is to get around everywhere just by walking.
How did you choose Rhode Island College?
I wasn't really thinking about RIC when I started looking at college, but it was the only school that completely covered my tuition! RIC also has an amazing art school, especially now with the new Alex and Ani art center. Also, since it's not an 'all art' school, I can still take courses outside of my art classes and explore new things.
How did CV help with the college admissions process?
Shout out to my CV advisor EmGo! She helped me create my college list and pushed me to finish all of my applications. There were times before the deadline when I struggled to finish my art pieces and apply to the schools. In the end I got into 8 of the 9 schools I applied to, which was really exciting for me.
What's the most exciting thing about starting college?
I'm really looking forward to attending my classes, especially my art classes. Being a commuter will take some of the 'college life experience' away from me, but I won't let that stop me from doing everything that I can to make the best out my freshman year!
---
ADOLFO will graduate with the Rhode Island College class of 2019.